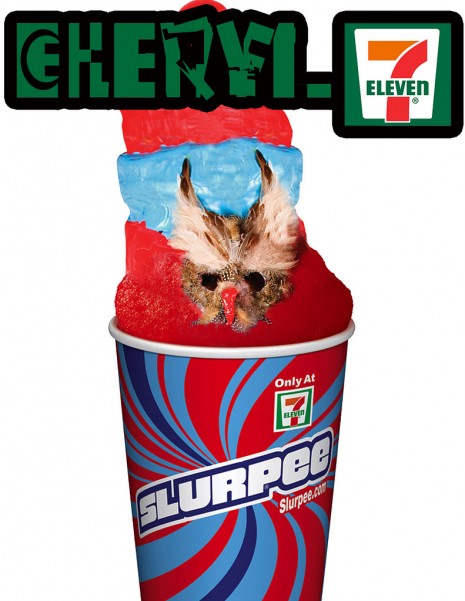 Watch the video now: http://vimeo.com/14698002
Feel the rush of A/C. Smell the sugar and hot dogs. Wipe the Crystal Lite Slurpee from your lips. Welcome to CHERYL 7-11. We're dancing our faces off 24/7 for your convenience. Try our new Muscle Milk™ Tiger Beat™ Taquito™.
Need costume ideas? We've got Pepperoni Squigglers and Ham Jazzers. Individually boiled eggs. Chili on tap. (N'oubliez pas the natcho cheez). 5-lb Rice Krispie Treats. 15 flavors of weak coffee. Ed Hardy wine. Bloody cat people. Slim Jims.
Go to your local bodega/corner store and make your costume right there. In the aisle. Then come join us at the Bell House, where we will drink a magnum of Red Bull and see how long it takes us to die.See you on the DANCE FLOOR.
Featuring DJs Mark Louque, DJ Sicilian Crisssp, and DJ Social Justice
9/11/2010
11pm-4am
The Bell House
149 7th St. Brooklyn
$5 before midnight, $10 after