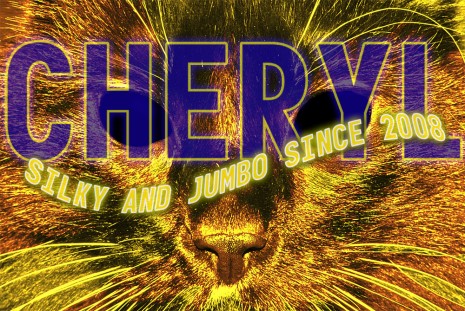 CHERYL: SILKY and JUMBO since 2008
No theme. No explanations. No excuses. Just a real-life, life-ruining dance party. Cat masks and shin splints. BLOOD. HAIR. GLITTER. SHOULDER PADS. Keeping it CHERYL.
Do whatever the fuck you want. Wear an insane (clown posse) costume. Choose your own theme! We're on brain vacation this summer.
We just wanna DANCE DIE DANCE DIE!Need costume inspiration? Think pony hoof puff face, mannequin arm glitter, diaper BUTTZ, gay sauce, ham and pineapple, steamy apricot jazzcastle. Human pizza, asian tapas, astral spanx. Dr. Bouillabaisse. T-BOZ. Tapeheads. Kitten hearts. Frostyfruitycacklybootyfuc
kface!
$5 before midnight/$10 after @ the door
DJ Applesauce spins ultra high-powered electronic superpump JEMZ from 11-1
DJ Lloydski spins a seamless blend of free trade brain-hijacking thrumpo cray biz from 1-3
DJ DSO spins disco and new wave for the powergayz till 4.