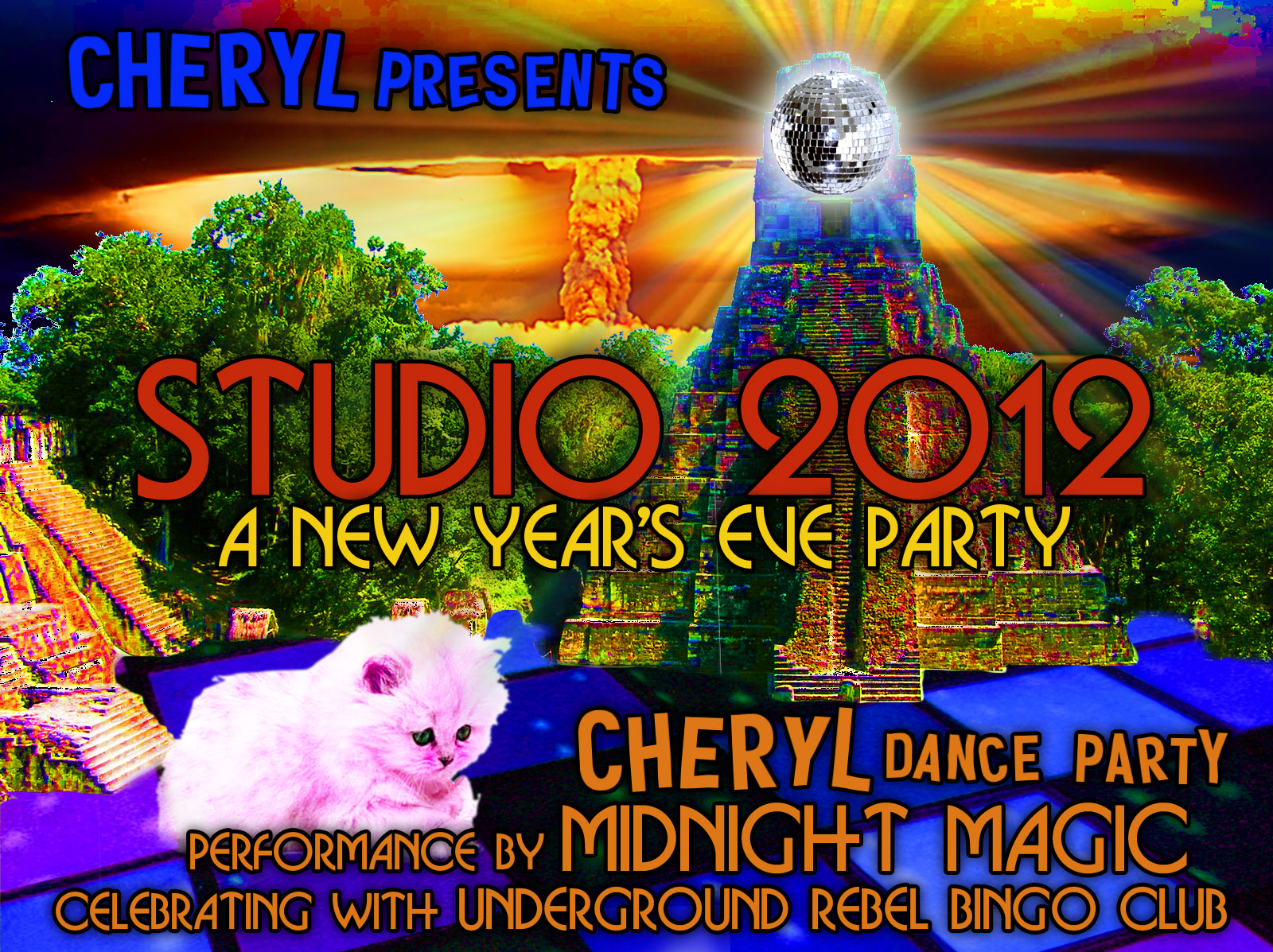 ***This event is sold out***
On Saturday, December 31, the last recorded day of the ancient Mayan calendar, CHERYL presents STUDIO 2012, a New Year's Eve party, with a special guest performance by Midnight Magic at, wait for it…MIDNIGHT. Think: Apocalyptic Disco. Cacao Conquistadors. Mesoamerican bottle service. Warring city states and cat-fights between models. Join us at STUDIO 2012, the hottest club north of Chichen Itza, known for its exclusive and often fatal door policies.
Once you make it past the velvet rope and ascend the stone steps to the ancient pyramid club doors, expect pre-Columbian mirror balls, psychoactive mushroom clouds, cocaine spoons made of clay and jade, exotic bird headdresses, polyester loincloths and golden platform heels, sacrificial offerings on the light-up disco floor, Liza Minelli wearing Bianca Jagger as a jumpsuit, maize, and a horn section (of course).
LIFE, DEATH, and DISCO. 2012.
DJ Nick (CHERYL Resident DJ) and DJ Rok One (Black Russian / Plant Music) spin an life-ending mix of electro, new wave, italo and disco.
Just to let this sink in:
CHERYL throws the final dance party blow out of the year!
MIDNIGHT MAGIC performs at midnight!
UNDERGROUND REBEL BINGO CLUB will be partying all night starting at 9pm in the back room!
Your $20 ticket grants you entry to CHERYL and MIDNIGHT MAGIC beginning at 10pm, with access to the UNDERGROUND REBEL BINGO CLUB back room event starting at midnight.
BUFFALO TRACE whiskey open bar from 10 to 11pm, $5 BUFFALO TRACE drink specials till it's gone!