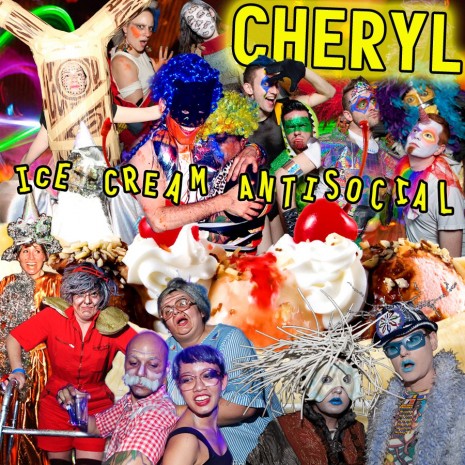 CHERYL'S BIRTHDAY PARTY: AN ICE CREAM ANTI-SOCIAL
3 YEARS of CHERYL. YES.
Back in July of 2008 when the first CHERYL party took place, George W. Bush was still president, Lady Gaga didn't exist yet, and Sarah Van Buren had an awful haircut.
Let's celebrate three years of euphoria by eating our favorite food.
Descend into PINT MODE and attack an ice cream sundae to celebrate CHERYL'S 3rd birthday. Sit in a corner and secretly festoon your dish of ice cream AND yourself with the highest quality sundae condiments from our CHERYL VIDEO NOSTALGIA CANDY MANSION SUNDAE BUFFET. White flufff, slurpee slurry, glitter, cake frosting, fake hair, tomato aspic, pig hearts, licorice, laundry detergent, candle wax, mushrooms, cheetos, pizza, gem stones, mylar confetti, ground beef, circus peanuts, baby trolls, sasquatch fur, snow, turkeys, and FAKE BLOOD. Then get on the dance floor– without making eye contact– and thrash until you experience cramping.
Friday July 29, 2011
11pm – 4am
$5 cover all night