WATCH THE CHERYL: HAIR VIDEO NOW!!! Click here to view.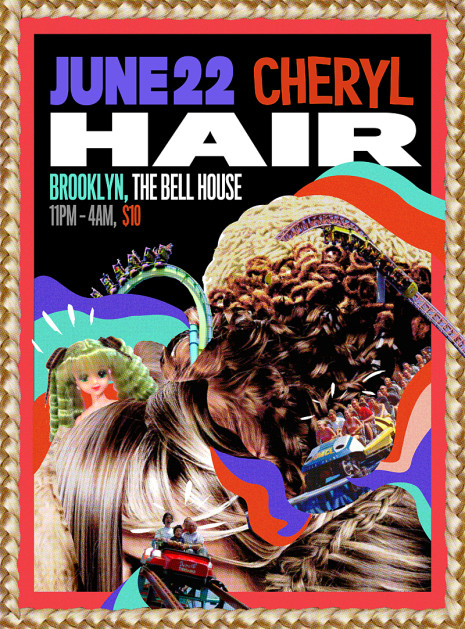 What story are you telling with your hair?
Locks, puffs, strands of follicular clay – hair is the medium through which we express ourselves. A lion's mane or a patchy bald mess, a crimped shit-tangle or a rat-tailed flattop, CHERYL is in awe of your hair situation.
On June 22, YOUR COSTUME IS YOUR HAIR.
Need inspiration? Think dreadlock combovers, greased buns, feathered bowlcuts, spiked french braids, pomaded peyos, Jennifer Aniston, high-fructose corn rows, and dracula-fades.
*****And by the way, you better give us your best hair-flip goodbye – and we will do an aggro head-turn-and-stare back. Because CHERYL is leaving NYC for the whole summer to conquer Europe through the dual mediums of dance and hair. So get that Silky Jumbo dollar-store weave before they sell out, and head on down to the Bell House.*****
DJ sets by:
CHERYL Resident DJ Nick
DJ Fake Money
Photos by Travis Blue
June 22, 2013
11pm to 4am
$10 cover
The Bell House
149 7th St, Brooklyn, NY