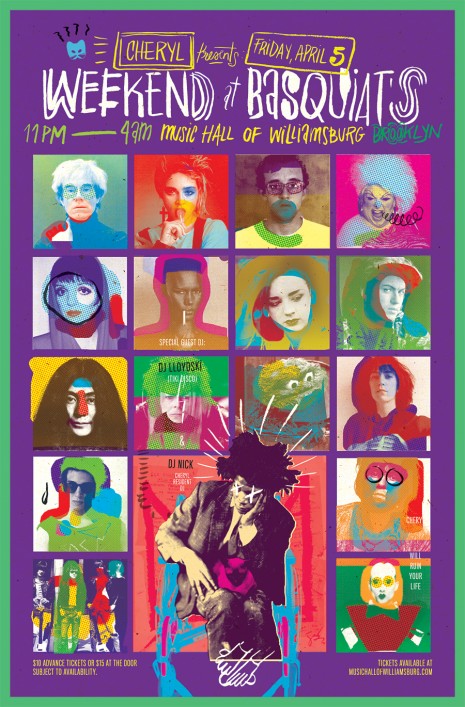 BUY TIX HERE!
Remember that time you accidentally took a disco nap for 30 years, woke up with a beard, your lover was dead, the most famous artist you knew had transformed into a mannequin, and NYC had turned into a luxury shopping mall? We sure do.
CHERYL invites you to take a seat in a time-traveling wheelchair. Put on your darkest sunglasses and get into the groove.
Back when Manhattan was a real place and Brooklyn didn't exist.
Back when graffiti was cool, heroin was cheap, and crack was whack.
Back when girls just wanted to have fun, people were dancing on the ceiling, and George Michael was straight.
Join us for a night of pure NYC fantasy. April 5, 2013. The Music Hall of Williamsburg. Then go home to your luxury condo on the waterfront.
DJ Lloydski (Tiki Disco) and DJ Nick (CHERYL Resident DJ) will make you dance like a Monchhichi.
Friday April 5, 2013 / 11pm to 4am
21+
The Music Hall of Williamsburg, Brooklyn, NY
Buy your tix online for $10 here, or take a chance and see if there are $15 tix left at the door the night of the party.
****If you don't want to pay the online Ticketmaster fee, buy your tix in advance, in person, in cash, at the Mercury Lounge box office on Houston St. in Manhattan.
RSVP to our facebook event page and show the rest of NYC where they should be on April 5.