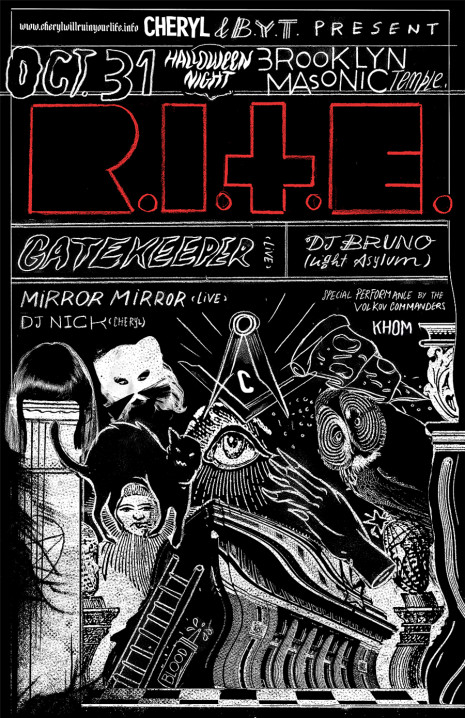 Tickets for $20 can be purchased HERE
When the world no longer makes sense
And an ancient ritual is the only solution.
Can you keep a secret?
It's time for R.I.t.E.
Featuring hallucinatory live musical performances, satanic DJ sets, phantasmagorical visuals, esoteric dance floor rituals, and sinister secret society seances
CHERYL and BYT NYC present R.I.t.E. on Halloween night
featuring
GATEKEEPER
Mirror Mirror
DJ Bruno (Light Asylum)
and your best friend CHERYL with
DJ Nick (CHERYL resident DJ)
The Volkov Commanders
KHOM
Day-of tix will be available on the door at a higher price, and are subject to availability.
Facebook event page here
Thursday October 31, 2013
9pm-3am
The Brooklyn Masonic Temple
317 Clermont Ave., Brooklyn