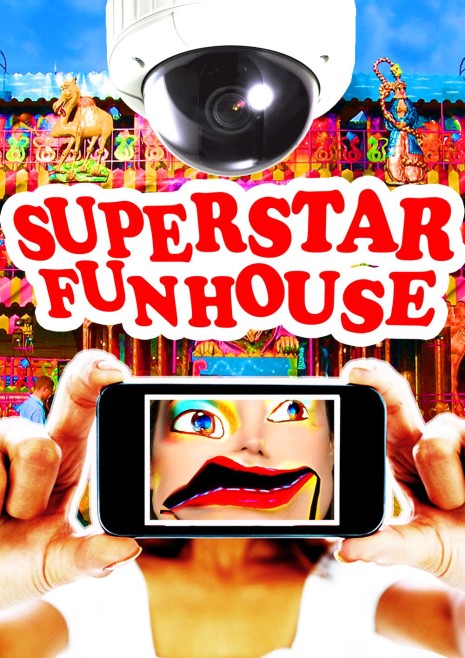 SUPERSTAR FUN HOUSE. A dance party where money, success fame and glamor all await you. Enjoy a meteoric rise to stardom, greet your public, and then burn out in blaze of desperate glory all under the watchful eye of the greedy, bloodthirsty press.
Topical.
Meaningless.
Strangely addictive.
A festival of skin.
Competitive plastic surgery.
Incredibly small dogs.
Cameras in the toilet.
The world is waiting to discover YOU.
You are special, unique, beautiful, and INTERESTING.
You have SUPER FASCINATING things to say.
You are probably more important than other people.
You will definitely live FOREVER.
Actually… let's be honest. You're a GOD.
Can we photograph you while you eat?
Wait, can we make a TV show about your fingernails instead?
Why live your own life when you can live someone else's?
Let's broadcast EVERYTHING.
Actually – let's throw a party and take 1000 selfies.
#15SECONDSOFFAME #KILLYOURSELFIE #JANITORANISTON #HAIRDYSMORPHIA #MAESTROHAIR #KAULIFLOWERKARDASHIAN #SEXONABOLTBUS #CRIMPEDDOGFUR #PAPAGINOPAPARAZZI
Saturday Jan 16, 2016 at C'mon Everybody (325 Franklin Ave, Brooklyn)
11pm to 4am – $10 cover
Facebook event HERE